Consider Resale Possibilities When Buying a House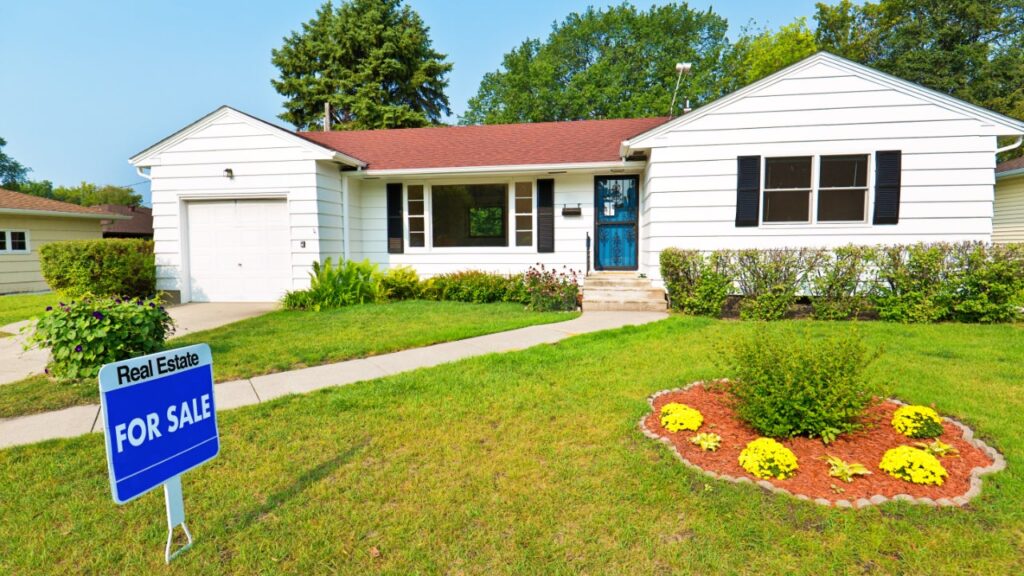 When you buy a home, chances are high that you will eventually sell as your life changes over time. In the United States, it's estimated that homeowners change residences every five to seven years.So when you're house hunting, it's important to keep resale value in mind. Some features you may find desirable may not appeal to others when the time comes to put the house on the market. That would hurt both your ability to sell the house and to get a good price. 
As you start your search, consider these factors that will affect resale value:

Evolving Lifestyles Spawn New Features
Family structures change along with our lifestyles, and the evolution affects the resale value of home as new features take on added significance.For example, "in-law" suites have gained in popularity for several reasons:A growing segment of the population is caring for aging parents;Younger families in expensive housing markets pool resources with their parents so they can afford to live together in a nicer home, andSome families enjoy having grandparents involved with their children's lives, with the added bonus of built-in babysitting.Advances in technology have allowed more people to work from home, and those individuals want an office.Strides in entertainment technology, along with a rediscovery of the pleasures of home life, have made media rooms popular as families take advantage of in-home theaters, networked music systems and electronic games. This, in turn, has added to the popularity of open floor plans that combine family rooms with the kitchen and dining areas. Playrooms and work-out rooms are other popular specialty features.When it comes to flooring, buyers often opt for easily maintained and durable materials such as cork, wood, bamboo, vinyl, ceramic, laminate and marble.

Exterior Features
Location. 
If you find the property that offers most of the features you are looking for and it's going for a bargain price, don't rush into it. There may be a reason the house is selling for a bargain, so carefully consider where the property is located. When you resell, for example, couples with small children are likely to be searching for quiet streets, large yards and proximity to shopping and schools. Rectangular lots generally sell better than oddly shaped or awkwardly situated properties.For many buyers, the determining factor is the neighborhood. A home in a safe area will always fetch a better price than the same sized home in or near a less desirable neighborhood. In addition to a low crime rate, many buyers are also looking for a high-achieving school system.

Maintenance. 
A beautifully manicured lawn with landscaping may have curb appeal, but it is likely to be expensive and time consuming to keep up. You may be willing to pay a premium for it but the next buyer may not. A house with little to moderate landscaping generally has the best resale value. More buyers will also choose a home with exteriors, decks or patios that are made of low-maintenance materials.

Swimming pools. 
Pools can pose resale problems. Safety concerns means families with small children generally avoid them, as do buyers in regions where a pool is used only a few months of the year. Buyers will also be aware of the maintenance pools require. Keep in mind, however, in some upscale neighborhoods a pool is almost considered an essential.

Size. Resale value is also affected by the size of surrounding homes. In general, you don't want to buy the largest home in the area — a large house in the midst of smaller houses generally will sell for a lower price than if it is surrounded by homes of a similar size. Conversely, small or medium-size homes near a larger dwelling tend to increase in value.Interior Features

Bedrooms/bathrooms. 
Homes with at least three bedrooms usually have good resale value. The price goes up if the master bedroom has its own bathroom. In any case, the home should have at least two bathrooms and they should be updated for resale purposes.

Kitchens. 
The center of many homes is the kitchen, which makes it the most important room in the house. Look for modern appliances, a large pantry, plenty of cabinets, attractive and spacious counter tops and adequate dining space. If there is a family room or dining room, the kitchen should be nearby.

Storage and space. 
In general, lots of closets and well-organized storage space will entice buyers, as will plenty of natural light. Walk-in closets add to the appeal, and garages boost resale value, particularly if they fit two cars. A separate laundry room is typically a great resale feature.

Character. 
One all-important aspect that will help sell a home is its character. A home's distinctiveness, however subtle, can charm a buyer. Small touches such as French doors, an antique fireplace, or a picturesque view through a bay window can often cinch the deal. The more character your home has, the higher the resale value.When buying a home, it all comes down to this: Purchase a house that suits your immediate needs and desires, but keep an eye on its resale value. You'll reap the rewards when it's time to move on.